Company Details
Business Classification:
Woman-Owned, SBA HUBZone Certified (since 2000), Small Business
DUNS No.:
12-761-4316
Size:
< 100 employees
Annual Sales:
< $7,000,000
Firm Orientation:
Incorporated in 1994 under DBA firm EI Review & Company, Inc., we support our clients mission critical programs through cost effective, high performance infrastructure and professional support services.
TN General Contractors License No.:
00060384
Integrated Quality Assurance Program:
Nuclear Industry Quality Program: NQA-1 (10 CFR 50 Appendix B) Program Plan
ISO 9001 Quality Assurance Program Compliant
Worker Safety: (EMR 0.84)
OSHA Compliant Safety Program Plan & Implementing Procedures
OSHA Voluntary Protection Program certification in process
DOE VPP Star Safety certification in process
Project Management:
PMI Certified Project Managers on staff
B&W Y-12 (DOE) Protégé
About Us
Street Legal (SLIND) has been supporting federal, state and local governments through cost effective professional technical support services since 1994. Street Legal is headquartered in the historical town of Oak Ridge, Tennessee; a town established in 1942 as a production site for the Manhattan Project—the massive U.S. government operation that developed the atomic bomb. Street Legal also boasts a new office location in our nations forth largest city, Houston, Texas.
Corporate Received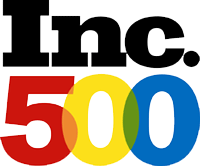 In 2008, Street Legal was recognized by Inc. Magazine as the 366th fastest growing company in the United States and 28th in the nation of top 100 government contractors.

In 2009, Street Legal received the Oak Ridge Heritage and Preservation annual award for renovation of our corporate office, the Jefferson Community Building. Receipt of this award demonstrates our commitment to the HUBZone program and its goal for investment into disadvantaged communities.

In May 2010, Street Legal was named by Outside Magazine as the 35th best company to work for in the nation. This award is recognition of our commitment to our employees and their wellbeing.
Street Legal is always eager to hear from potential corporate partners interested in bidding on a job. Street Legal has broad expertise at partnering with other firms. This includes both other small businesses and larger corporations. From putting together winning proposals that clearly explain the benefit of a corporate partnership, to executing complex contracts, we are always eager to form strong and lasting relationships with companies that share in our vision to strive for excellence on each and every contract. contact us to learn more about supplier opportunities.