More on MOBIS
MOBIS contractors possess the necessary expertise to facilitate how the federal government responds to a continuous stream of new mandates and evolutionary influence such as the President's Management Agenda; Government Performance and Results Act; Federal Acquisition Streamlining Act; OMB Circular A-76; Federal Activities Inventory Reform Act; government reinvention initiatives such as benchmarking and streamlining.
Through the MOBIS schedule, GSA can help you improve performance and accomplish mission goals through the use of specialized consulting and training services, facilitation, surveys, competitive sourcing and project management.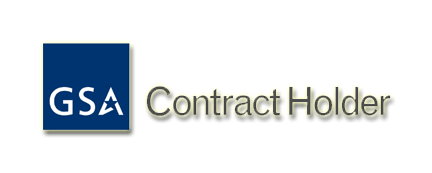 GSA Schedule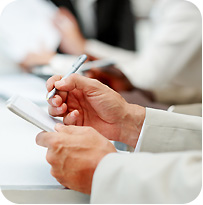 Street Legal's GSA Schedule is a contract vehicle solution that provides immediate and direct access to Street Legal's services.

Street Legal Industries, Inc. (Street Legal) has been awarded the Government Services Administration (GSA) Mission Oriented Business Integrated Services (MOBIS) contract.  This Contract is a Firm Fixed Price and Labor Hour Indefinite Delivery Quantity agreement with a base of five years and an option of an additional five years. This contract is available to all federal government agencies and their prime contractors worldwide.
Street Legal is qualified to offer professional, business, consulting, and management improvement services.  Street Legal's approach is simple; complete tasks ahead of schedule and on budget and meeting all client performance expectations. The following information is provided related to our Contract:
Awarded Federal Supply Code (FSC):

8742 – MOBIS

Awarded Contract Number:

GS-10F-0101K

Awarded SINS:

874-1, 874-2, 874-3, 874-4, 874 5, 874-6

Contract Period:

1-15-2000 through 1-14-2015

Contact Information:

Street Legal Industries, Inc.

 

102 A Jefferson Court

 

Oak Ridge, TN 37830

 

 

Phone: (865)483-6373

 

Fax: (865)483-6374

Point of Contact:

Patrick L. Bisese, Vice-President

 

Business Classification:

Woman-Owned, Small Business
Online access to contract ordering information, terms and conditions, up-to-date pricing, and the option to create an electronic delivery order are available through GSA Advantage!™, menu-driven database systems. For more information, go to GSA Advantage!™.
GSA Schedule FAQs
What is GSA?
GSA stands for the General Services Administration which is a centralized authority for the acquisition and management of federal government resources. While GSA manages historical properties, government-owned and leased buildings, and fleets of government vehicles, it is most widely known for its development of the Multiple Award Schedules (MAS) Program. The purpose of the Schedules Program is to leverage the buying power of the federal government in order to negotiate streamlined contracts with commercial businesses.
What is a GSA Schedule Contract?
GSA Schedule Contracts, also known as Federal Supply Schedules, are indefinite delivery, indefinite quantity (IDIQ), long-term contracts under the General Services Administration's Multiple Award Schedule (MAS) Program. GSA Schedule Contracts were developed to assist federal employees in purchasing products and services, and contain pre-negotiated prices, delivery terms, warranties, and other terms and conditions.
How do GSA Schedule Contracts Simplify Procurement?
Acquisitions through GSA Schedule Contracts are issued using full and open competition. Prices have already been deemed fair and reasonable, and Contracts are in compliance with all applicable laws and regulations, reducing evaluation cycles. Purchases can be made directly from a contractor's GSA Schedule Contract, eliminating time-consuming responses to complex RFP's and lengthy negotiations.

Blanket Purchase Agreements (BPAs) between agencies and contractors under the GSA Schedule are established to meet recurring product/service needs. BPA's reduce administrative costs by eliminating repetitive ordering procedures.
Contractor Team Arrangements (CTAs) are agreements between two or more GSA Schedule Contract holders to work together in order to provide a complete solution to an agency's need.
GSA Advantage!, is an online shopping mall for federal government agencies to view, compare, and directly purchase products and services available through GSA Schedule Contracts.
Who is Eligible to Purchase from the GSA Schedule Contract?
A GSA Schedule Contract can be used to solicit hundreds of federal customers, including:

Federal and Executive Agencies
Department of Defense (DOD)
Government of the District of Columbia
Government Contractors Authorized to Spend Federal Dollars
Certain Institutions and International Organizations
What Can Be Offered on the GSA Schedule Contract?
GSA awards Schedule Contracts to responsible companies that offer Commercial off-the-shelf (COTS) products and services falling within the descriptions of the Schedules. Combined, the GSA Schedules are a comprehensive, categorical offering of almost every product and service available. To date, there are over 11 million commercial products and services available through the GSA Schedules.
There are, however a few products and services that are restricted from the Schedules Program. Currently firearms and ammunition, as well as construction and architectural services are not allowed on the GSA Schedule. While it is unlikely that firearms and ammunition will ever be permitted on the GSA Schedule, there has been recent talk of adding construction services tos the program. In the meantime, there are some aspects of construction and architectural services that may fall under the scope of Schedule 871, Professional Engineering Services.