Course Schedules
Downloads
Brochure

PMP Exam Prep Seminar Video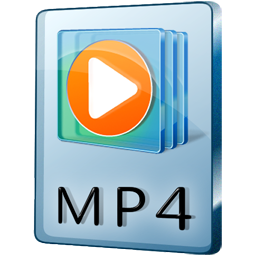 PROJECT MANAGEMENT PROFESSIONAL (PMP) CERTIFICATION TRAINING

"PMI's Project Management Professional (PMP) credential is the most important industry-recognized certification for project managers. Globally recognized and demanded, the PMP demonstrates that you have the experience, education and competency to lead and direct projects."
Street Legal offers Project Management Professional (PMP) Certification Training in traditional classroom format (Monday through Friday), or in various non-traditional formats to accommodate work schedules. Our alternative programs include a 4 Day Boot Camp at a client site, a four week Friday-only course, an evening course at a local college, and a weekend course. We have the flexibility to meet your training needs on your schedule. Street Legal has conducted training for numerous organizations, most notably the US Army Corp of Engineers, ExecuTrain, The Training Associates, the Department of Energy, and the Army Engineering School at Fort Leonard Wood, MO. Street Legal has been providing PMP training since 2009 with a 97% success rate and our instructor has over 15 years of project management and training experience.
Objective:
The Street Legal PMP Course is designed to prepare students to pass the Project Management Institute's (PMI) PMP Exam. The course covers the information presented in the most recent edition of the Project Management Body of Knowledge (PMBOK), including the 10 Knowledge Areas, the 5 Process Groups, and the 47 Processes. Tools used in the class include the PMBOK, a Street Legal Workbook, and Sample Exam Questions with answer explanations. The course was designed to be interactive and engage multiple learning senses to help the student retain information and provide the best opportunity for passing the PMP Exam. In addition to preparatory material, students are provided assistance with the PMP Application process, given study recommendations, and exam day expectations.
Who benefits:
If you have project related experience and are looking to solidify your skills, stand out to employers, and maximize your earning potential, the PMP credential is the right choice for you.

Professionals such as Project Managers, Engineers, IT Professionals, Program Managers, Schedulers, Health Care Professionals, and Coordinators who have experience working on projects or in a project environment and desire to develop professionally are excellent candidates for the course. The PMP Certification will allow you to expand your skill set and professional knowledge, earn instant credibility within the field of project management, and will distinguish you from your peers and competitors.
Course Outline:
Section 1: Introduction to Project Management

1A: What is Project Management?
1B: Project Management and the Organization
1C: Project Processes Section



2: Initiating a Project

2A: Create a Project Charter
2B: Identify Stakeholders
2C: Project Selection Formulas



Section 3: Plan Project Work

3A: Create a Project Management Plan
3B: Plan Scope Management
3C: Collect Requirements
3D: Define Scope
3E: Create Work Breakdown Structure



Section 4: Create Schedule Baseline

4A: Plan Schedule Management
4B: Define Activities
4C: Sequence Activities
4D: Estimate Activity Resources
4E: Estimate Activity Durations
4F: Develop Schedule Section



5: Planning Cost

5A: Plan Cost Management
5B: Create Cost Estimates
5C: Determine Budget Section



6: Develop Quality, HR & Communication Plans

6A: Plan Quality
6B: Develop Human Resource Plan
6C: Plan Communications Section



7: Develop Risk Management Plan

7A: Plan Risk Management
7B: Identify Risks
7C: Qualitative Risk Analysis
7D: Quantitative Risk Analysis
7E: Plan Risk Responses



Section 8: Develop Procurement Plan

8A: Plan Procurement Management
8B: Contract Types



Section 9: Plan Stakeholder Management


Section 10: Executing Project Work

10A: Direct and Manage Project Execution
10B: Perform Quality Assurance
10C: Assemble Project Management Team

10C1: Acquire Project Team
10C2: Develop Project Team
10C3: Manage Project Team

10D: Manage Communications
10E: Conduct Procurements
10F: Manage Stakeholder Engagement



Section 11: Monitor and Control

11A: Monitor and Control Project Work
11B: Change Control
11C: Scope

11C1: Validate Scope
11C2: Control Scope

11D: Schedule and Cost Baselines

11D1: Control Schedule
11D2: Control Costs

11E: Quality and Control Communications

11E1: Quality Control
11E2: Control Communications

11F: Control Risks, Contracts & Stakeholder Engagement

11F1: Control Risks
11F2: Control Procurements
11F3: Control Stakeholder Engagement Section



12: Closing the Project

12A: Closing a Project or Phase
12B: Close Procurements



Section 13: Professionalism

13A: Interpersonal Skills
13B: PMI® Code of Ethics Section



14: Application & Exam

14A: Completing the Application
14B: Exam Expectations
back to top