Company Details
Business Classification:
Woman-Owned, SBA HUBZone Certified (since 2000), Small Business
DUNS No.:
12-761-4316
Size:
< 100 employees
Annual Sales:
< $7,000,000
Firm Orientation:
Incorporated in 1994 under DBA firm EI Review & Company, Inc., we support our clients mission critical programs through cost effective, high performance infrastructure and professional support services.
TN General Contractors License No.:
00060384
Integrated Quality Assurance Program:
Nuclear Industry Quality Program: NQA-1 (10 CFR 50 Appendix B) Program Plan
ISO 9001 Quality Assurance Program Compliant
Worker Safety: (EMR 0.84)
OSHA Compliant Safety Program Plan & Implementing Procedures
OSHA Voluntary Protection Program certification in process
DOE VPP Star Safety certification in process
Project Management:
PMI Certified Project Managers on staff
B&W Y-12 (DOE) Protégé
Project Management Award
On April 22, 2011, Street Legal was awarded another contract to conduct Project Management Certification Training for US Army Corp of Engineers.

This award was for a course at Fort Leonard Wood, Missouri to be conducted May 2-6, 2011. Street Legal has been awarded previous contracts for Project Management and Risk Management Training for USACE Kansas City and Louisville Districts. The course material provided to USACE is the same material Street Legal uses to host Project Management Certification courses at their facility in Oak Ridge, TN.
Corporate Received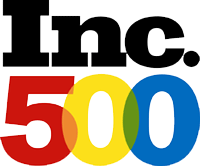 In 2008, Street Legal was recognized by Inc. Magazine as the 366th fastest growing company in the United States and 28th in the nation of top 100 government contractors.

In 2009, Street Legal received the Oak Ridge Heritage and Preservation annual award for renovation of our corporate office, the Jefferson Community Building. Receipt of this award demonstrates our commitment to the HUBZone program and its goal for investment into disadvantaged communities.

In May 2010, Street Legal was named by Outside Magazine as the 35th best company to work for in the nation. This award is recognition of our commitment to our employees and their wellbeing.