How does it work?
Eligibility for the SLIND Work / Study Program
Applicant must be a full-time or 3/4 time student in a college degree program, or a vocational or professional program. You can "earn while you learn" in the SLI Work / Study program.
Applicants must reside in a SBA identified HUBZone.
Applicants must provide annually a copy of their driver's license and/or voter's registration card as proof of residency.
Participants must maintain a 3.0 or "B" average.
Participants must document 34 hours per week applied to their course of study.
Work / Study Program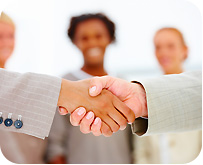 Benefits to Work/Study Participants
Participant compensation will be at least the current federal minimum wage, but they may be higher depending on the type of work assigned and the skills required. Total compensation depends on many variables including: existing skills, time of acceptance into the program, and the funding level of our contracts.
Without impact to the participant's existing academic work load, participants will be exposed to our work processes and deliverables.
Every effort will be made to ensure participants are exposed to work opportunities consistent with their interest and course of study.
Upon graduation from course of study, we will assist with the placement of participants in the workforce.
In summary, in addition to the monetary benefits (compensation), SLIND will make every effort to mentor participants through their course of study, expose each to related work activities, and upon graduation provide participants with placement assistance into professional positions in the workplace.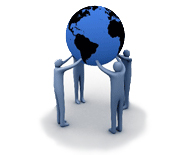 Access to Work/Study Participants
Without cost to our clients, SLIND will attempt to match the skills and interest of our work/study participants to the professional requirements of our clients.
Without impacting our work/study participant's academic work load, SLIND will provide participants exposure to our Client's professional requirements/needs.
Without cost to our clients, SLIND will make available for "internship" our participants during off seasons (summer break).
Upon successful completion of each participant's course of study, SLIND will immediately make available for employment our participant as a valuable and fully-engaged resource.