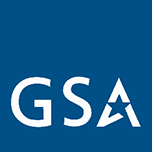 Street Legal Industries, Inc. (Street Legal) has been awarded the Government Services Administration (GSA) Federal Acquisition Service Professional Services Schedule (PSS). This Schedule is a Firm Fixed Price and Labor Hour Indefinite Delivery Quantity agreement with a base of five years and an option of an additional five years. This contract is available to all federal government agencies and their prime contractors worldwide.
Street Legal is qualified to offer professional, business, consulting, and management improvement services. Street Legal's approach is simple; complete tasks ahead of schedule and on budget and meeting all client performance expectations. The following information is provided related to our Contract:
Awarded Industrial Group: OOCORP
Awarded Contract Number: 47QRAA19D00A7
Awarded SINS:
874-1, Integrated Consulting Services (NAICS 541611)
874-4, Training Services (NAICS 611430, 611519, 611699, 611710, 611310, 611512, 611513, 611692, 624310, 611410, 519130, 611691, 923110
874-6, Acquisition Management Support (NAICS 541611)
100 03, Ancillary Supplies (NAICS 511199, 333318, 611430)

Contract Period: July 15, 2019 through July 14, 2024
Contact Information: Street Legal Industries, Inc., 102 A Jefferson Court, Oak Ridge, TN 37830, Phone: (865)483-6373, Fax: (865)483-6374 www.slind.net
Point of Contact: Lisa L. Bisese, President
Business Classification: 8(a), Woman-Owned Small Business
Online access to contract ordering information, terms and conditions, up-to-date pricing, and the option to create an electronic delivery order are available through GSA Advantage!™, menu-driven database systems. For more information, , go to GSA Advantage!™.